Setting the Tone to a Popular Blog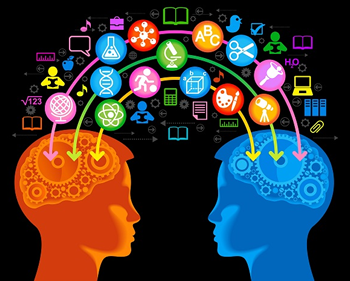 [et_pb_section bb_built="1″ admin_label="section"][et_pb_row admin_label="row"][et_pb_column type="1_2″][et_pb_text admin_label="Text"]
If you're one of the millions out there who decided to create a blog, then you know the amount of time and effort that goes into maintaining it. With all the time spent on writing content and the various other technical tasks associated with having a website you've probably put the one HUGE problem with it on the back burner, which is…NOBODY READS IT BUT YOU.
I feel it is important to clarify that building a popular blog is a two part process that first involves its visibility and being found on the internet using more technical strategies like SEO and even social media. The second part of the process and the one chosen for the topic of this post is about building authority or readership with your blog and/or creating an environment that keeps your traffic coming back for more.
Take it Personal
Remembering what a blog really is, becomes a key factor in making it good. Blogs are designed for engaging with people. It is a place where content and conversations, even debates happen. They are designed as a place to share information, ideas, ask questions, get advice, and most importantly, get a closer look into you and your products and services – if this is what you are promoting.
Getting the Basics Down
Does your site promote the sharing of ideas? Can visitors leave comments? Do you have contact forms? Have you asked your audience for feedback? Does your site reflect your personality? Have you included a picture and short bio of yourself so that your readers feel like they are in touch with some form of human life? Are you filling your blog up with promotional and non engaging content?
There are many more areas to cover but want to keep the content short- ensuring people will actually read it! Stay tuned for part 2 of "Setting the Tone to a Popular Blog"
[/et_pb_text][/et_pb_column][et_pb_column type="1_2″][et_pb_sidebar admin_label="Sidebar" orientation="left" area="et_pb_widget_area_3″ background_layout="light" remove_border="off" /][/et_pb_column][/et_pb_row][/et_pb_section]