SEO and Ranking in 2016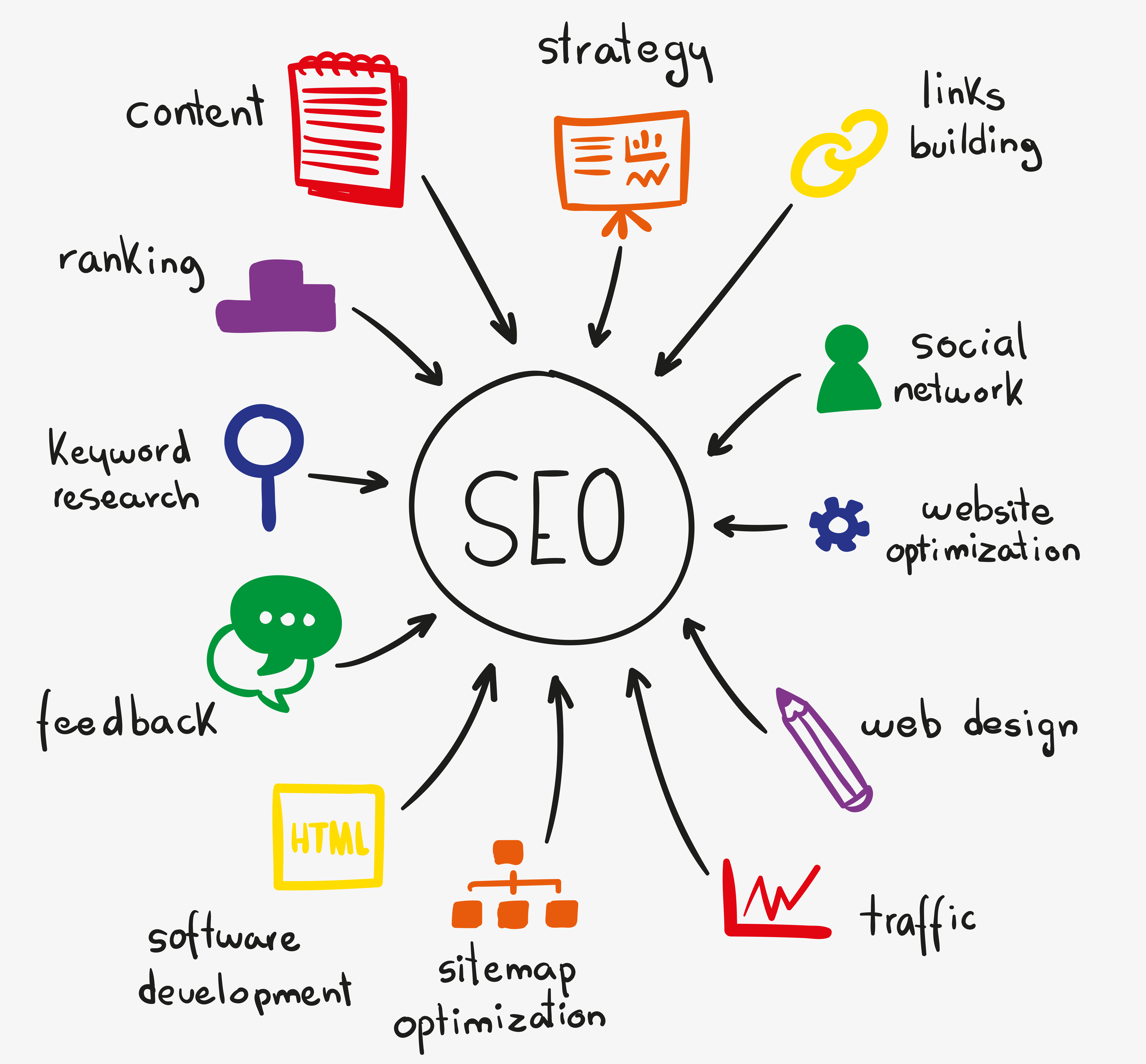 SEO has changed quite a bit since I first started in this business. Not that long ago ranking a site was much less challenging and could usually be done by following a defined method of keyword usage and on page techniques that even without any back links could actually earn you a top spot. Inevitably times have changed. Competition has become more fierce and Google has gotten wiser. Tactics like keyword match domains and strong on-page SEO can no longer by themselves get you on the first page, much less the first 3 or even 5 results.
Buying links is a big risk most aren't willing to take and for good reason. Website owners are left with only 1 option and although it is one with more blood sweat and tears invested, it does after all deliver a better product for searchers. What does this mean for you? It means if you have a business idea and want to create a website for it and you want that site to rank in search results, there is only one way to do it. Make it awesome! Especially the content. There are no shortcuts left. No money you can pay someone to game the search engines. Further, you cannot acquire false popularity via links formatted with anchor text that point at your site. Original and Authentic are the two best words to describe how to rank in 2016. Get busy this isn't going to be easy!
Focus On Content
Paying for content writers is even difficult these days. Nobody knows the ins and outs of your business like you do. Hiring someone to manage the content within your organization is a great way to use your marketing budget. Task them with creating a content calendar and collectively as a company, come up with topics to fill up a month. Make various team members responsible for contributing on any topics that they'd be best at providing expert information on. Hiring content writers and telling them to write articles on legal consulting isn't going to work. You have to provide them with the guts of your business, or assign someone from within who can derive great topics from your business model. Put heavy emphasis on making the content on your website excellent and your chances will increase greatly of obtaining a top spot in search results.
If you have a hard time finding something interesting to write about, start by answering one of the most common questions you hear from your customers. In fact make that the title of the article. For more direction on writing articles that appeal to your market review a previous post called Learn How to Create Targeted Messages Part 1 and Learn How to Create Targeted Messages Part 2
Focus on Usability and Structure
Start catering to website visitors who are perusing your website. Since this is also in line with who google cares about, you can only gain by putting extra effort into creating the best experience for the user. There are a variety of ways to enhance the experience on your website but it starts with a well structured site.
Content Placement
Place important content so it is easy to find. For example, don't make someone search endlessly for contact information on your site because you have a rather impossible urge to be different. Or because you are trying to increase the "Average time on Site" metric. Focus on ease of use for your visitors, so they leave with a desire to return again sometime.
Provide Valuable Information
Put thought into the information you put on your website. Make it rich with information and helpful to someone looking to learn something about your business. Canned content or content that can be found on other sites on the web is not valuable information. If you use content from another site, be sure to cite that either by creating a footnote, bibliography or other credit-worthy notation. Providing a "Do Follow" link to the site where you took the information is imperative. Without giving proper credit to the original author you could be asking for trouble and it's the kind of trouble you don't want. Trust me.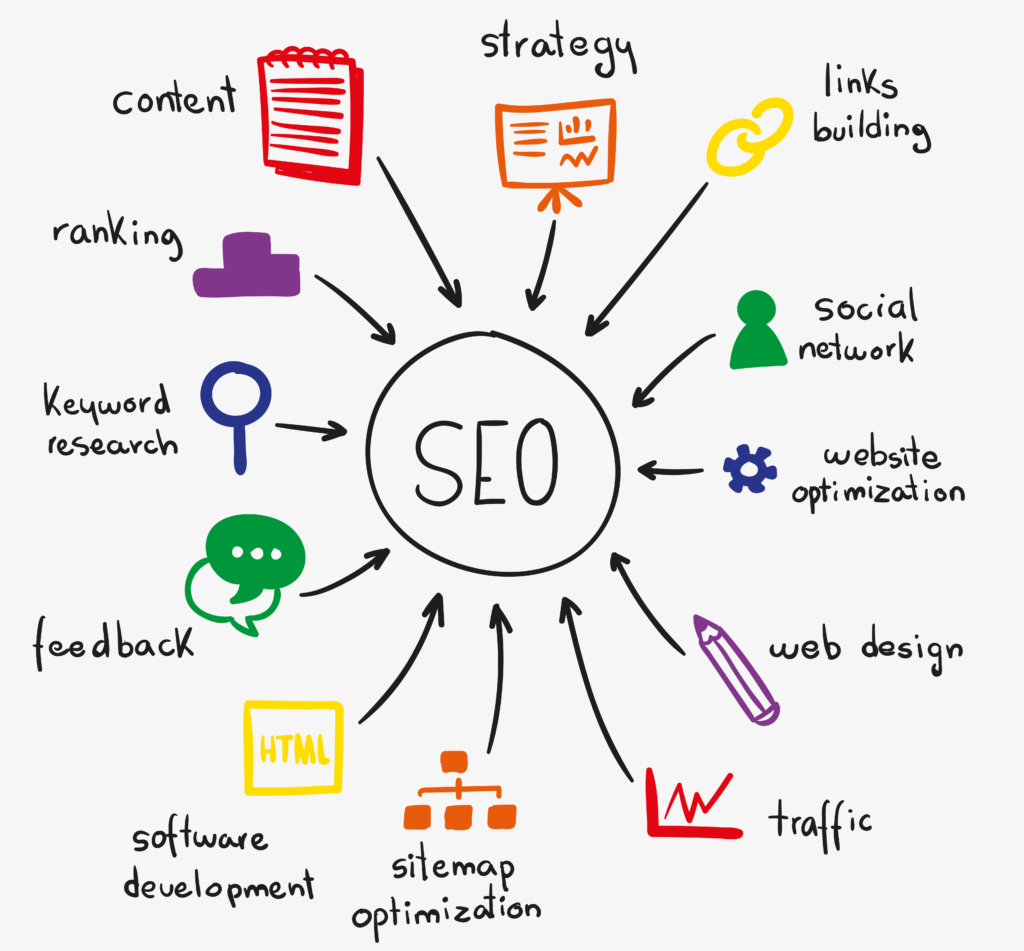 Creating a Secure Site
Purchasing a security certificate is money well spent these days. Protect your users and their content by hosting a secure site regardless of whether or not you have a payment gateway that requires it. Make every page secure!
Custom 404 Pages
Be mindful of 404 pages that are unhelpful. Instead, provide custom 404 pages that will reel a user back to a correct page by providing a site-map or suggestions on pages they may have been looking for. Be sure to include a privacy policy on your site that lets visitors know what kinds of information your site collects and what you do with that information.
Inner page Linking
Provide logical inner page linking that is helpful to a reader who may be looking for information. Creating a link that says 'Click Here' is not helpful and does not provide the user nor search engines any information about what they will see if they click that link. A better link structure might be something like this: Read Ranking in 2016 for more information on creating the best website
Local Citations
Okay so up until this point, everything has probably made sense and you'd probably have a hard time arguing that the above features do not create a better experience for the user. But then there is this. Local citations. The accurate listing of your business on a bunch of low-grade directory sites that nobody actually visits to find your business. The best I can offer is, just make sure it's done. There are many websites that provide this service for you just do some research, pick one and get er done! But remember, if your business moves, or changes any part of its name- large or small, be sure to have them all redone and pay for it all over again. In case you thought this move to a new location was going to be cheap- think again. Are you scratching your head? Me too!
Schematic Markup
This is snippets of a page or post that provide useful information to a searcher in search results. By marking up areas of your page, you can increase the chance that these snippets will be included in your listing in the SERPS and may increase the click thru rate (CTR) of your listing.
On Page SEO
While much of these are as they always have been I should emphasise again how important it is to focus on the content first, and then worry about keywords. You'll find the keywords will be naturally placed as they should be. Give your content flow, as if you are having a conversation, and provide useful information for your users. If you need a refresher of the on-page elements to include, refer to Search engine lands Periodic Table of SEO
Design a Strategy for Acquiring Backlinks and Strengthening Your Offsite SEO
This is not an easy task, and if you don't know where to start, start researching creative strategies for acquiring them. There are many out there who provide some excellent ideas you may not have thought of. Do some guest posting on other websites with a commonality to your business. Taking the pressure off of website owners even once in a while is generally a welcome offer, especially if you are able to provide a perspective their readers would find interesting. Be sure to discuss what's in it for you ahead of time and ensure the site will adhere to placing a link back to your site from theirs. You could even craft an article and present it when you first make contact with them. This gives them confidence that your writing skills are up to par and something they would feel comfortable placing on their site. If you have a site(s) in mind you'd like a backlink from, be sure to check out previous content they have, and/or what type of content would add value for them or a different perspective they haven't yet featured. This helps you to also avoid writing a piece similar to one they have already featured, to avoid being turned down on your offer.
Link Exchanges and Subject Matter Expert
While link exchanges aren't quite as valuable, they may still be an option to consider, especially if the link exchange is with a popular site with more authority than yours. Another great way to create links back to your site is to answer questions within your field of expertise on other sites like Quora for example.