How Polished is your Lead Capture – Would You Bet Money On it?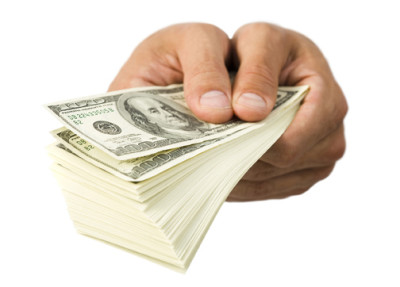 Prepare for Paid Advertising
Paid advertising also known as Pay Per Click, is for some, a form of advertising they couldn't survive without. In a competitive market it may be a businesses only opportunity for visibility on line. This is especially true for small businesses whose competitors out bank them in marketing dollars, affording them the top spots in organic search. You could go broke trying to keep up.
Similarly, paid advertising can be that "disaster waiting to happen." A disaster is defined as spending loads of cash and getting nothing in return. Sure, how hard can it be right? Keep this in mind. Google Ads is one of those things you will never predict correctly. In other words, what you think will happen, is never actually what happens. So there's that.
Preventing Loss in Paid Advertising.
Before you pay money to send traffic to your website, be sure it is effective at what you want it to do. In other words, is your offer worth the effort you're asking. Are you competitive in your pricing? This is where you will spend the most time and probably the most frustration. If you have money to spare I would strongly recommend hiring a professional to implement the best lead capture strategy for your business. This can't be done using methods you know work offline either, the internet is a species of its own.
Understanding the Behaviors of Internet Traffic
This is not easy. I repeat, this is not easy. The first thing you should ask yourself is, "what am I trying to do" If you want your visitors to "opt-in" what will you delight them with in return? Since the "how to" is lengthy and involved you will have to do some research. The methods you use will be different depending on what type of business you have or what method you are using. The bottom line is, you will not be successful in paid advertising until your presentation is polished and your offer so good, it's nearly irresistible. I feel it's safe to say that selling anything over $20.00 on the internet is twice as hard to do online as it is offline. It makes sense but you'd be surprised at how many are disillusioned by an insidious misunderstanding of how the internet works. If your pricing is on the high end of your competitors, without actually being "better" – I'd advise you to reconsider that strategy. Consumers these days are extremely savvy. Make sure you are savvier than they are.
Refine your Offer
Remember, your asking people to invest in something they don't get to feel or touch first. Or you may be asking them to leave their contact info- which is a lot – It's downright exhausting for internet surfers to read articles let alone type words into fields. Create your presentation for an audience that has attention spans barely long enough to measure. With a simple click of the mouse they could be a million other places more exciting, how can you blame them? If you don't capture their attention immediately, you've lost them – probably forever.