My Favorite Tool of 2016 Have You Tried it Yet?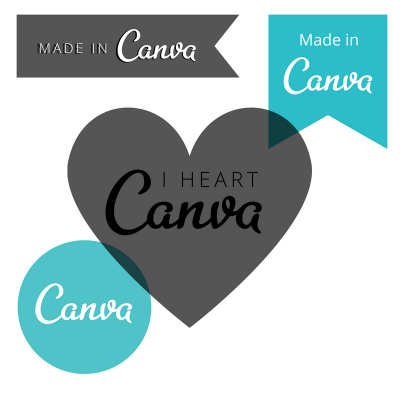 As we round the end of the year, I usually start thinking back on the great things that occurred this year in my business. Sometimes these occurrences are worthy of a post. Well it's been a couple years since I've been so compelled. Compelled enough to tell others about it.
Every once in a while a new tool emerges that you decide is the best tool in its class for solving a problem, saving you time/money, and or taking something complicated and making it really simple-even fun. This is quite a feat when accomplished so it doesn't happen that often. Sure there are lots of tools out there to satisfy a wide range of activities for someone like me in the digital marketing business but most of them are average, even those which charge a small fortune to use. Eventually they all leave me in search of something better.
I am overwhelmed with joy, that someone has accomplished the most difficult challenge by creating the most unbelievable tool – I'm not even hesitant to say, ever. As you can imagine this has compelled me to write about it and share it with the world. Someone should tell Trump that he can't make America great again because Canva already did.
Here is my Tri-fold Brochure Created with Canva and ready for print. Totally Amazing! Be sure to see the inside page by clicking to the next page at the bottom of the brochure.
[pdf-embedder url="https://webmarketingaz.com/wp-content/uploads/2016/12/Final-Resi.pdf" title="final-resi"]
So if you were paying attention to that last bit, you already know the name of this company/product. Write it down, memorize it, burn it into your skin, whatever you have to do because this is the product that will pull you out of a rock and a hard place- when you need to create something amazing in minutes. For those who weren't paying attention..it's Canva. By visiting canva.com you can create professional, incredibly eye pleasing, marketing material. Canva has a knack for turning amateur designers into professionals. I even put together a resume using Canva. I can't tell you what a brilliant concept it is to be able to move sections around easily, play with different backgrounds and fonts – it's simply an amazing tool for creating resumes!
But wait, that's not the best part. Did I mention that there is zero learning curve the first time you use this software? You're probably thinking, "yah sure" but really it's true. The interface is so simple, even a beginner will have an easy time putting together a masterpiece. It's so simple – everything makes sense. There are no hidden buttons to search for. Or tricky keystrokes you must learn before using it. You don't even have to read any instructions. It's literally out of the box and drive. Your clients will be impressed. I've already tried it out on a few and after presenting this tri-fold brochure to my client, she had three words…"That is Awesome!" was exactly what she said and the only thing she said in an email sent last night.
I am certain a genius put this together and they deserve an award! I created a tri-fold brochure just yesterday and although I could have whipped that piece together in a matter of minutes with Canva–no joke, there are so many cool things you can do with the graphics they provide, some free of charge (and some for $1.00) that I played around for hours creating the most incredible and artistic marketing pieces. Did I mention that I love this tool.
Try it, I dare you. Be careful, it sucks you in. I had a blast creating this last piece and I keep going back to it and trying different things. I think I'm addicted.
Hey Canva….Pat yourself on the back! How can I ever thank you. Hopefully this post sends some traffic your way because I can't think of another site/brand/company that deserves it more. You have single handedly taken all the pain and frustration out of creating something fairly complicated and made it so simple even FUN to make. Canva has heavy lifted more than one of my projects in 2016 and will continue to for the next year as well.
P.S. I have no affiliation whatsoever with Canva. They did not ask me to rate their software nor do they even know that I am writing this. I was not paid any money from Canva. The truth is, if anyone deserves money, it's Canva for creating an absolute masterpiece.