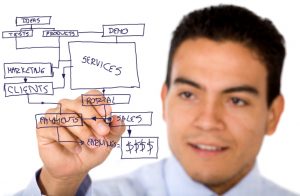 Are you lost? Unsure where to start or what direction to go? Do you have goals in mind for your business but aren't sure how to reach them? We can help.
Get professional consulting to help navigate your digital marketing. If you want to ensure a positive ROI for campaigns, product launches, inbound marketing programs and more, consulting with TWMP can save you from wasted time, money and effort.
The ways in which a business achieves success on the web is not a "one size fits all" methodology. Each strategy must be tailored to the unique needs and goals you have identified for your business.
Haven't identified your goals yet? Not to worry, we can help with that too!.
In completion of our consult we will provide you with a plan summary that outlines the strategy, along with the steps of the process, so you and your team can work thru them.
Our consulting services can range from creating a marketing strategy for your business with details on each process, or we can provide one on one training to help with marketing tasks such as setting up a pay per click campaign, or writing tags for your website pages, getting familiar with WordPress or other popular marketing software, or even teaching you how to do good keyword research.
Most importantly our consulting services are flexible and tailored to fit the needs of our clients. We look forward to helping you reach your goals!
[contact-form-7 id="7205″ title="Contact form 1″]