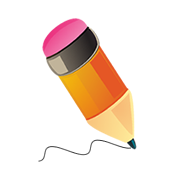 Content of some kind, is a large part of what forms your image online. What does your content say about you and your business? While it might say that you're a bad speller or desperately need to hire a copy editor, don't worry. You're not alone. Sure, these details play an important role in forming your image, but equally important is your reach. Does your content reach the right audience? If you can't answer that question, chances are, it doesn't. IS YOUR MESSAGE REACHING ANYONE?
Having a steady stream of fresh content on your website holds considerable weight in the overall success of your marketing and therefore is an important part of a good marketing strategy. However great content that doesn't reach the intended audience also doesn't produce results for your business. Therefore it's just "great content". If you want your message to make an impact by resonating with the right audience, you must learn how to create powerful messages.
It's not easy to develop good, engaging content, but it's even harder to do when you loathe the very thought of it. If this sounds like you, make a good decision and hire a professional! Believe it or not just coming up with the right topics will have a tremendous effect on who reads it.
Get Help Planning a Content Calendar.
Don't have one? Now's the time to get serious about developing your content strategy. I can help you plan ahead and set the creative wheels in motion through the creation and management of your content calendar. I will devise a content marketing strategy that delivers a steady stream of powerful messages to your target market and helps enhance the visibility of your business in search results. A well optimized website is dependant upon content that's fresh, relevant and engaging.
Plan 1 week, 1 month or 6 months ahead.
Create writing assignments for contributors
Manage the content schedule and on-time delivery from contributors
Manage the posting of the content on your website.
Are you stuck? The words are there but you are having trouble getting them on paper? Check out the ABC's of writing for the web for some good tips on organizing your information and getting it from your head to the paper successfully.