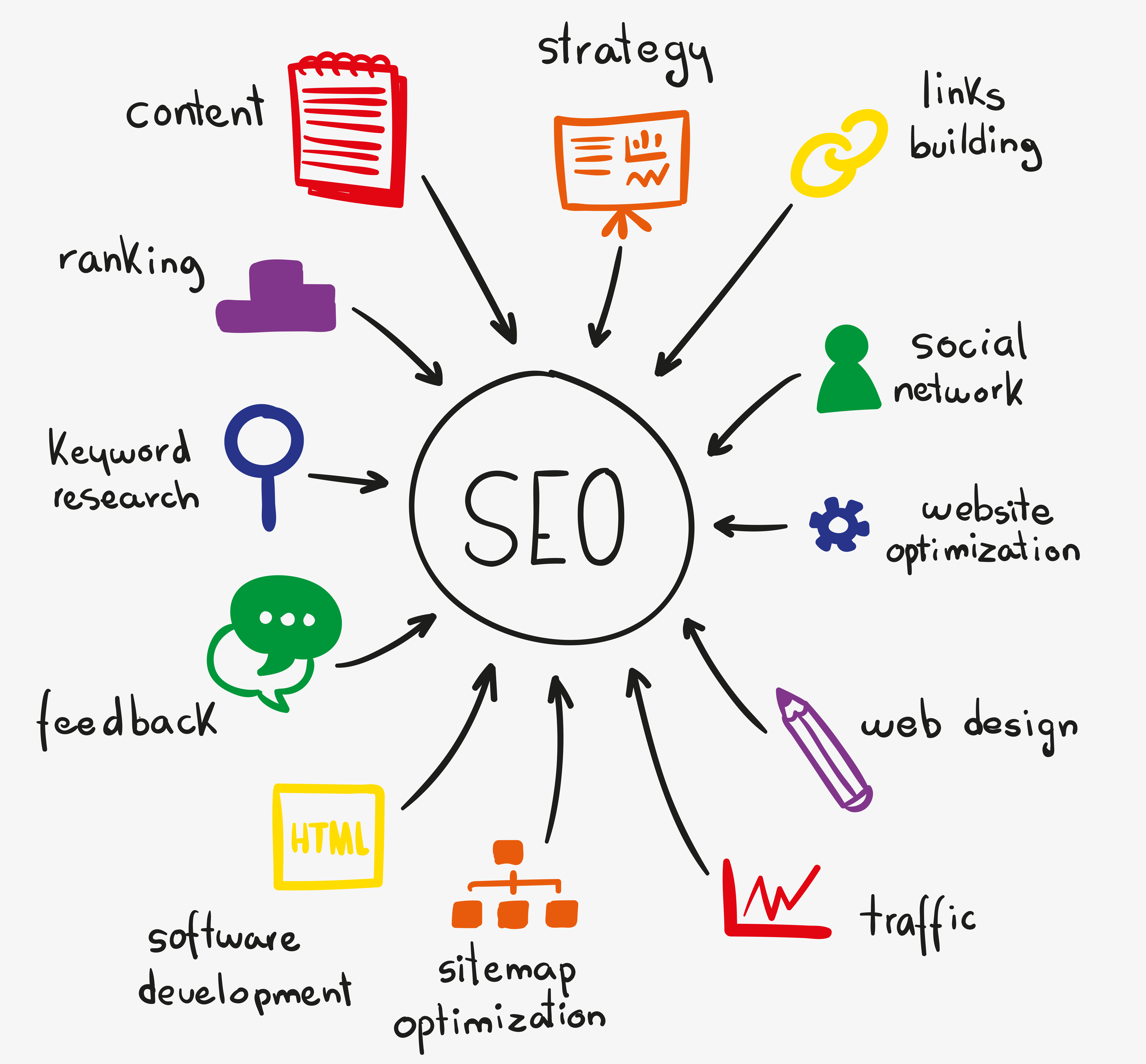 SEO Optimization
With everything that goes into designing and building your website; wouldn't it be nice if people could actually find it? Your website isn't worth much if it cannot be found on the internet. Nowadays as the internet grows exponentially, your chances of being found without strong search engine optimization are slim. While on-site optimization, is just one part of the overall SEO strategy, it could be described as a "bottom layer" strategy since it's existance is relied on by other forms of SEO, and other forms of advertising like PPC. Generally speaking, on-site optimization should be implemented before actively pursuing any other strategies on the web.
LEARN MORE
Web Design
Designing a website from scratch, isn't as easy as it sounds. Besides the architecture, design planning and build-out, there is content, imagery and other operational details to consider. Nowadays however, there is no need to spend months building out a website from scratch. When you opt for WordPress you get a content management system that's built right into the template. After choosing and installing an appropriate theme on top of the template, you'll find many of the features you want are already there. Further customizations can usually be handled using a plugin or two.
Web Design with SEO
All of our websites come with SEO optimization including meta-tags, keyword inclusion, and all the proper backend SEO elements to get you started off on the right foot. Enjoy the benefits of having marketing professionals build you a highly optimized website. Need a new website? Tell us about your upcoming project.
Get a Web Design Quote
Paid Advertising
No matter what your marketing goals are for the year ahead, consider paid advertising as a tool for reaching them. Just getting started with your business? Gain valuable market insight about your audience online that will help you improve your overall digital presence. Learn what keywords are most popular, which ones convert, and which ones don't. Take what you learned and apply it to your organic strategy. In case you need an excuse to get started, for a limited time you can get a $75 Google Ads credit when starting your new campaign.
Show Ads To People Searching
Timing is everything when it comes to making a sale. With PPC, your timing couldn't be better. Show an ad to individuals at the exact moment they are looking for your products/services.
Track, Measure and Get Insights
You can learn a lot about your audience in a very short period of time. There is no better way to test a market than PPC. If you are a new business, PPC is a valuable tool for market data
Special PPC Offer
Branch out with Display Ads
Whatever your goals may be PPC can help you reach them. Display ads can help you drive traffic to your website, or get the word out about your business.
Get The Most Out of Your Data
Connecting all tracking and measurement accounts together is when the magic happens. Then, you can apply what you learned to your organic strategy! Start-up today and get a $100 of free ad spend.